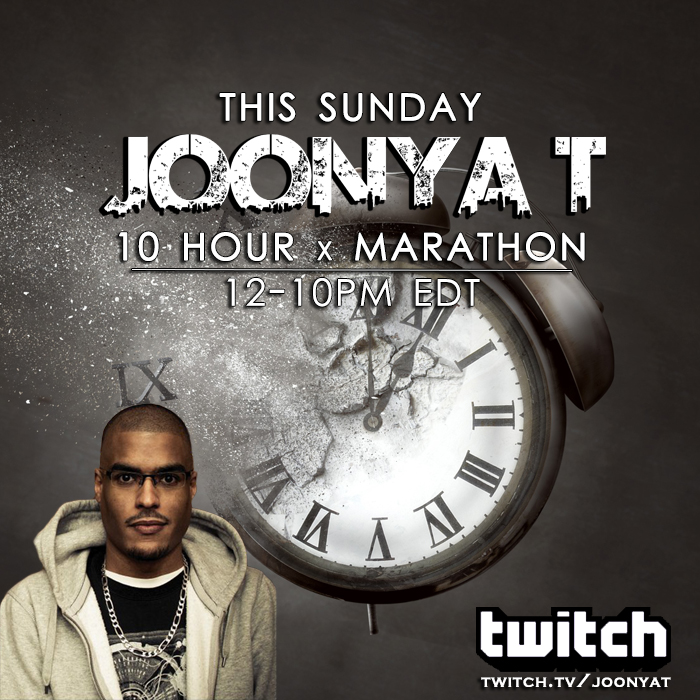 STILL SOAKING IN WHAT HAPPENED THIS PAST SUNDAY.
I WOKE UP YESTERDAY FEELING SO HAPPY AND BLESSED TO HAVE BEEN ABLE TO CONNECT WITH ALL OF MY TWITCH PEEPS OVER THE PAST YEAR AND CHANGE.
THE OVERWHELMING LOVE AND SUPPORT Y'ALL SHOWED ME ON SUNDAY WAS ABSOLUTELY INCREDIBLE!
THANK YOU ALL SO MUCH FOR CONTINUING TO ALLOW ME, TO BE ME. EACH AND EVERY WEEK LIVE WITH YOU!
THANK YOU FOR THE RAIDS @IAMDJDMONEY & @DJGROUCH (TWICE 😂😂) AND @NYCDOPEPARTY @DJCOSITO FOR THE RAID THAT PUSHED THIS MARATHON TO 11 HOURS !!
THANK YOU TO MY SPONSORS @BEVERLYCRANDON @CAMOREANDCO @LOTUSNATURALLIVING @MIDTOWNCANDLECO.CA @LCABBIE78 AND @K.IMWILLIAMS ON BEHALF OF STOOPDREAMS ❤️❤️❤️
AND LAST BUT NOT LEAST THANK EACH AND EVERYONE OF YOU WHO TUNED IN ON SUNDAY FOR A TRULY MEMORABLE DAY!