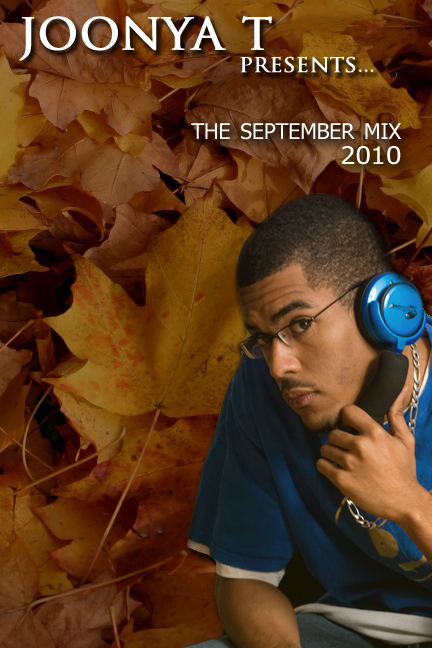 1. Moodymann – Shades Of Jae
2. Pépé Bradock – Deep Burnt
3. Trackheadz Feat. Zaki – Feel
4. Télépopmusik – Love Can Damage Your Health (Dennis Ferrer Remix)
5. Stephanie Cooke – Love Will
6. Kem -Heaven (Marlon D & G.A. Club Mix)
7. Radiohead – Everything In It's Right Place (Afefe Iku Re-Edit)
8. Fish Go Deep & Tracey K – The Cure & The Cause (Dennis Ferrer Remix)
9. Quentin Harris – Haunted
10. Little Louie Vega feat. Mr. V – Jus Dance (SOLE Channel Mix)
11. Goapele – Closer (Loveslap Remix)
12. Amy Winehouse – Tears Dry on Their Own (Alix Alvarez Sole Channel Mix)
13. Leela James – My Joy (Quentin Harris vocal mix)
14. Darryl D'Bonneau – Spirit (83 West Mix_
15. Dennis Ferrer Feat. Tyrone Ellis – Underground Is My Home
16. MAW Feat. Vikter Duplaix – In The Real World
17. Rodamaal Feat. Claudia Franco – Insomnia (Ame Remix)
---
Dedicated To Everyone Who's Inspired Me In Some Way Or Another To Focus On Such A Great Genre Of Music. Shouts Go Out To..
Bird, Octopus, Roxy Blu, 99 Sudbury, Butterfly, Uno Mas, Boa, ect.  Places I First Visited To Embrace House Music In Toronto. Some That I Cant Remember Right Now..
Also Dedicated To All The DJs That I Witnessed Play That Good Music In All These Venues..
Dirty Dale x Johnny Lopez x Corey Dawkins x Nick Holder x Jason Barham x Martino x KOLN x Tyrone Solomon x Felix & Gani x GaDJet x Jason Palma x Gene King x Trini x Joe Rizla x Victor Underground + many more…

Also All The Toronto Promoters ~ PhatBlackPussyKat x United Soul x Pat Boogie x Garage 416 x Richard Brooks x Milk x Solutions x  All The Late Niters

I Always Respect My Past, I Love My City, This One Is For Everyone Who Remembers The GOOD VIBE !
Podcast: Download (10.7KB)
Subscribe Apple Podcasts | Google Podcasts